Dear stakeholders,
Kumho Tire laid the foundation for the sales turnaround in 2021 thanks to No.1 market share in the domestic market and new global orders for OE/RE, despite growing global uncertainty and business complexity. Also, we recognize the importance of supply chain risk management and are rapidly implementing ESGmanagement for the survival and growth of the company as a global manufacturer exporting tires to over 180 countries with our 8 business sites home and abroad and 21 corporations and branches as our base. We participated in the UN Global Compact (UNCG), the world's largest voluntary sustainability initiative in April 2022, adhering to the 10 principles of the four areas of human rights, labor, environment, and anti-corruption as well as declaring our determination for found ESG management internally and externally. We hope to promote ESG management in line with global standards and build trust with various stakeholders including employees, customers, shareholders, business partners, and local communities.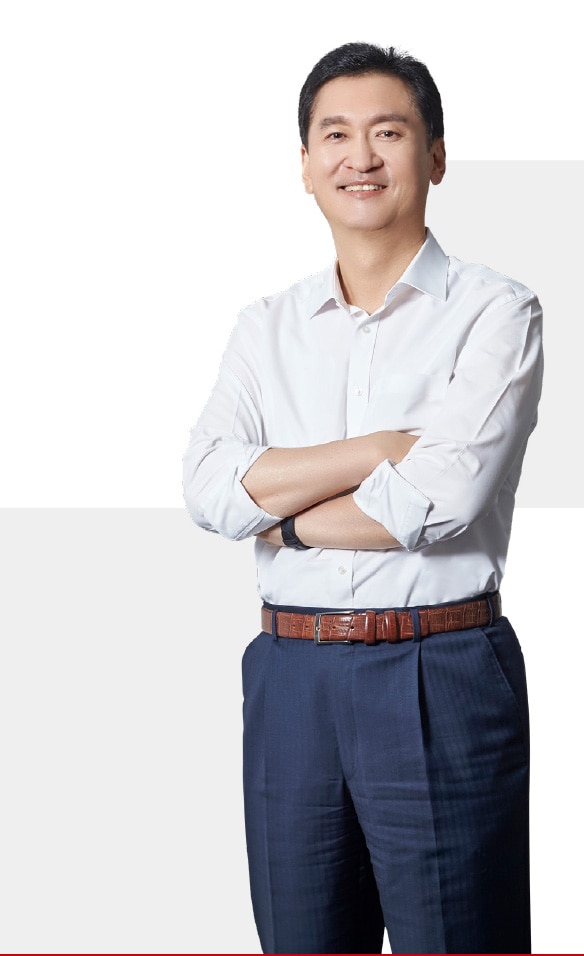 We will actively respond to climate crisis with the goal of achieving Net-Zero in 2045. An additional increase in greenhouse gas reduction targets and declaration on decarbonization investment were announced at the 26th United Nations Framework Convention on Climate Change (COP26), and the transition to a carbon neutral society is accelerating with the enforcement of the Carbon Neutral Framework Act by the Korean government and the 2050 carbon neutrality declaration by automakers. Kumho Tire recognizes such trend as an opportunity, and we are establishing Carbon Neutrality 2045 strategies as well as a Net-Zero 2045 road map. Also, we plan to build goals meeting the internationally authorized 1.5℃ scenario by joining the Science Based Targets Initiative (SBTi). We will actively respond to climate crisis by reinforcing the management of carbon emissions in the supply chain, including the entire life cycle of our products and Scope 3 in addition to reducing energy consumption and greenhouse gas emissions at business sites home and abroad.
We will advance our management system based on the first leap in ESG management in 2022. We recognize ESG as a new business norm, and we will link ESG with the company's management strategies. The ESG Management Committee, chaired by the CEO and participated by the 10 top management members, was newly established to respond to enhance our competitiveness in terms of environment (E), society (S), and governance (G). Also, five working groups according to key management issues of climate change, people & culture, responsible supply chain, ethical management, and governance have been established for internalization of ESG in each function. With the intensifying public regulation through laws and private regulation centered on global automakers, Kumho Tire will respond actively and grow into a reliable company meeting the expectations of the international community and customers.
We will secure future competitiveness according to the changes of the mobility paradigm. The automobile industry is rapidly changing with the shift in the mobile paradigm to EVs. Kumho Tire has been preparing for the expansion of the electric vehicle market in advance to discover new opportunities and to lay the foundation for differentiated growth in the midst of these changes. We are showing our position and competitiveness through R&D of tires for electric vehicles and promoting efficiency and innovation in the product development process by introducing next generation cutting-edge technologies such as the digital twin system. The purpose of a company's existence is not for the purpose of aggressive expansion and domination, but to create business values, protect the earth's environment, improve the quality of life of its members, and to encompass corporate social responsibility. Kumho Tire will silently strive for sustainable growth despite the waves of change at the same time as communicating transparently with stakeholders through our sustainability report. We ask for continued interest and support from all stakeholders.
CEO of Kumho Tire
Iltaik Jung